Albemarle High School Alumni Association


Classes of 1953 - 2022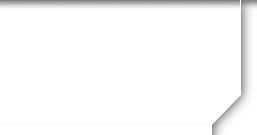 Elizabeth Ann Johnstone Tross
Profile Updated:
August 25, 2013 | | |
| --- | --- |
| Residing In: | Frederick, MD USA |
| | |
| --- | --- |
| Spouse/Partner: | Jonathan Andrew Tross |
| | |
| --- | --- |
| Occupation: | Chicfil-A cashier |
Children:
I have 8 children. Girls 5 and boys 3!
Lindsey and her hubby Zak have two boys and two girls.
Jessica More…has two boys and two girls.
Daisy and her hubby Mike have a girl and a boy.
Mary and hubby Shadow have a large friendly dog, Kain.
Andrew lives in Portland, Oregon with his partner Adam.
Ezra and wife Joyce are living in Utah and attending University of Utah.
Kathryn graduated from H.S. this year and is employed will start school in January.
Devon is still attending H.S. He will graduate in 3 years.
Yes! Attending Reunion
Comments:
I have mostly been a wife and mother the last 38 years. I was fortunate to be in Germany for 3 years when my husband was in the Army. We got to do some traveling and see Europe and the UK. We lived in Utah while he got his B.S. in Electrical Engineering. Fort Wayne, Indiana was first job for 2 years. On to Maryland where we have been the last 27 years. We moved to be closer to grandparents. I have had jobs on and off raising the kids: cleaning, daycare, craft store clerk, customer service at a credit card company, fast food, preschool teacher, Kindermusik teacher, delivering newspapers, etc. I love people! I love kids of all ages. I have a great time in the summer helping girls 12-18 at a Church camp. I enjoy reading, hiking, walking, biking, photography and hanging out with the grankids etc.
Tell us a favorite memory or story from your days at AHS.
I loved AHS. I enjoyed sports, watching and playing: 1 year of Girls Basketball and all 3 years of Powder Puff Football. I was up for any AHS plays. I loved hearing the band and choir. Clubs were a delight also. I felt like I got a great education.
How did you hear about this website?
Email from Website
Colleges Attended?
Undergraduate: 1 year Liberal Arts
Do you want to help plan and organize your reunion.
I would like to be involved in planning our next reunion.
Elizabeth Ann's Latest Interactions