Albemarle High School Alumni Association


Classes of 1953 - 2022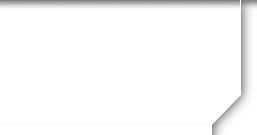 Membership Levels
Your Membership Helps Classmates Connect With Each Other!
Just Fill Out Your Profile To Join!
Our membership levels recognize all of the contributions made by thousands of Albemarle classmates who participate in the Association.. The Alumni Association is all about making connections and we think of anyone who fills out their profile as a "member". Just look up your name in the AHS Alumni Profiles section and sign up today.
How Membership Helps
Your support and contributions help the Alumni Association build connections between classmates, teachers, and friends in many ways:
Support www.AlbemarleAlumni.com

85,000 website visits by friends and classmates

Over 600,000 page views

More than 2,800 site members

Visitors from every state and more than 35 foreign countries

Supporting class reunions

Providing and maintaining class lists

An online list of more than 60 reunion venues used by classes

Surveying 500 alumni about their reunion preferences and summarizing the results online.

Providing class reunion webpages

Recognizing excellence in the AHS community

AHS Hall of Fame
Publishing news of student accomplishments
Assisting the scholarship program

Providing an In Memory Section to remember the classmates no longer with us.

Scanning yearbooks and making them available for viewing and download

Bringing you news of Albemarle and its Alumni