Albemarle High School Alumni Association


Classes of 1953 - 2022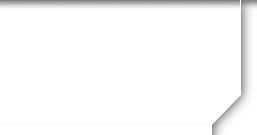 2013 Scholarships
Donate to the Scholarship Program
The AHS Alumni Association's first project was the Scholarship Program supporting graduating Albemarle High School seniors. All scholarships are made possible by contributions from Albemarle High School Alumni Association members and, this year, a special fiend of Albemarle and loving grandmother, Shirley Smith. Thank you to all who contributed to our Scholarship Fund.
Scholarships are awarded based on need, merit and demonstrated contribution to the Albemarle community. We set a record this year with fifty seven applicants.
2013 SCHOLARSHIP RECIPIENTS
We are pleased to display the six 2013 AHS Alumni Association Scholarship recipients below which total $7,000. Scholarships were presented at the AHS Senior Night Program on May 23, 2013. Congratulations seniors, the Alumni Association wishes you the very best as you take the next step in your life
Elyse Duani
Cameron Kennedy
Alyssa Brunal
Sydney Giacalone
Mario Sukkar
Anne Keller

Our 2013 Albemarle High School Alumni Association Scholarship Winners!
Elyse Duani
Virginia Commonwealth University
$500 Scholarship in memory of wife Connie Young Fix (1955) and son Joey Fix
Sponsored by husband and father Joe Fix (1956)
Cameron Kennedy
George Mason University
$500 Scholarship in memory of son Benjamin Hair (2006)
Sponsored by mother Brenda Hair (1968) and father Gordon Hair.
Alyssa Brunal
Virginia Polytechnic Institute
$1,000 Scholarship in honor of Mr. Benjamin F. Hurt, AHS Principal 1954 - 1984.
Sponsored by Iris Tomlin Carr (1956)
Sydney Giacalone
Tufts University
$1,000 in honor of the AHS Class of 1958
Sponsored by a member of the AHS Class of 1958.
Mario Sukkar
University of Virginia
$1,000 Scholarship in memory of Virginia Dofflemyer
Sponsored by daughter Martha Dofflemyer Clarke (1966) & family & friends who contributed to
the Virginia Dofflemyer Scholarship Fund.
Anne Keller
University of North Carolina Chapel Hill
$3,000 Nick Smith Theatre Scholarship in memory of Nick Smith (2008)
Sponsored by Grandmother Shirley Smith
Congratulations to these recipients and the best to you in the future.
Thank you to the all the supporters of Albemarle High School who made these scholarships possible by contributing to the AHS Alumni Association Scholarship Fund and sponsoring scholarships.
Through the genrosity of its members and supporters, the Alumni Association was able to increase the number of scholarships awarded to deserving AHS seniors for the fourth straight year in 2013.
We encourage you to donate to our Scholarship Program. You can click below
and pay by credit card or Paypal, or you can mail to:
The Albemarle Alumni Association
2775 Hydraulic Road
Charlottesville, VA 22903