Albemarle High School Alumni Association


Classes of 1953 - 2022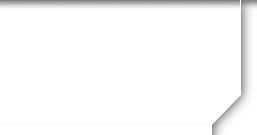 Keynote - L. Sandridge
Keynote Speaker
Leonard W. Sandridge
Click for Text of the Keynote Address
Leonard W. Sandridge was executive vice president and chief operating officer of the University of Virginia until his recent retirement.He has served since 1990 as a member of President John T. Casteen, III's senior cabinet. He oversees operations of all non-academic support areas at the University, including the architect for the university, student affairs, management and budget, finance, human resources, emergency preparedness, police, and compliance, as well as the financial and managerial oversight of the Health System.
A native of Crozet, Virginia, Sandridge holds a bachelor of science degree in accounting from the University of Richmond and a master's degree in accounting from the University of Virginia. He served on active duty in the U.S. Army from 1964 to 1966, and from 1966 to 1984 he was an officer in the US Army Reserve.
Sandridge is a member, past and present, of numerous civic boards and committees in the Charlottesville region. He is currently serving on the board of the Chamber of Commerce, the University of Virginia Foundation Board, the University of Virginia Investment Management Company Board, and the Culpeper Regional Hospital Board. He is a member of Crozet Baptist Church, as well as Beta Alpha Psi, Omicron Delta Kappa, and the Raven Society. In 1993, Sandridge was presented the Thomas Jefferson Award, the University's highest honor for a faculty member, given to recognize one who exemplifies Jefferson's principles and ideals in character, work, and influence. In 2003, he received the Paul Goodloe McIntire Citizenship Award, presented by the Charlottesville Regional Chamber of Commerce to recognize outstanding citizen contributions.
Leonard Sandridge graduated from Albemarle High School with the class of 1960. He graduated No. 2 in his class. Leonard was on the 1957 Championship football team and was team Co-Captain his senior year.