Albemarle High School Alumni Association


Classes of 1953 - 2022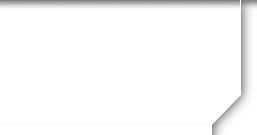 Remember With A Scholarship
Honor A Classmate or Loved One
Funding a scholarship for a deserving AHS senior has become a favotite way to recognize someone or pay respects to a family member, a teacher, classmate or friend while helping to further an AHS graduate's education. With a contribution of $500 or more, a scholarship can be awarded in honor of someone, in memory of someone or in the name of a business or organization.
This is our sixth year of presenting scholarships at the AHS Senior Awards program since we organized the Alumni Association in the Fall of 2008. We have now presented thirty scholarship amounting to a total of $25,000.
In 2014, eight friends of Albemarle provided scholarships as follows:
In Honor of Principal Benjamin Hurt (1954 - 1984) by Iris Tomlin Carr (1956)
In Memory of wife Connie Young Fix (1955) and son Joey Fix by Joe Fix (1956)
In Honor of Albemarle High School Class of 1958 by a member of the Class of 1958
In Memory of AHS Guidance Department Director Virginia Dofflemyer by daughter Martha Dofflemyer Clarke (1966)
In Memory of son Benjamin Hair (2006) by mother Brenda Graves Hair (1968) and Gordon Hair
In Memory of Nick Smith (2008) Nick Smith Theatre Scholarship by Grandmother Shirley Smith
In Memory of Patricia Houchens Blincoe (1954) by husband Ralph Blincoe (1954)
In Honor of Bobby Gregg (2004) Sutherland Middle School Band Director by Anonymous Donor
Thank you scholarship fund donors. You are making it happen.
We encourage you to donate to our Scholarship Program. You can click below
and pay by credit card or Paypal, or you can mail to:
The Albemarle Alumni Association
2775 Hydraulic Road
Charlottesville, VA 22903