Albemarle High School Alumni Association


Classes of 1953 - 2022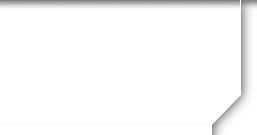 Class of 1964's 55th Reunion
CLASS OF 1964 CELEBRATES ITS 55TH REUNION
The Class of 1964 is planning a full weekend of reunion activities for the first weekend in August.
There is something very comforting about going to a reunion and seeing people from our youth. Over the years, one thing we have learned is that those people who attend a class reunion for the first time, have a wonderful experience and always comment that they are so glad they finally came to a reunion. We may not have known each other well, and it doesn't matter at all. We still recognize each other's faces, and wish each other well. Please do join us!
For more information, contact Sheila Trunzo by eMail (sheila.trunzo@gmail.com) or by phone (434-384-5412).
Friday Aug. 2 - Hospitality Room
Our Hospitality Suite will be open to receive drop-in visits from classmates and friends from 3:00 to 9:00 p.m
Saturday, Aug. 3 - Hospitality Room
The Hospitality Suite will be open from 9:00 to 5:00 p.m
Saturday. Aug. 3 Dinner Party / Reception
Where - The Tasting Room at Albemarle Ciderworks (owned byclassmate Charlotte Shelton)
Dinner - Catered by Dr. Ho's Humble Pie
Music - Jimmy Pyle's band - "The Crozet Jam Band"
Who - All members of the Class of 1964 & any AHS Graduates from the 1960's
You're invited to a luncheon with your classmates on Saturday, May 19, 2012 at the Elk's Lodge #389, 389 Elk Drive, Charlottesville, VA 22911, phone (434) 296-6015 or see map below (for directions). The social hour will be from 11 to 12 Noon with luncheon (buffett) at 12 Noon. The cost will be $20.00 per person, which includes tax and gratuity.
We are looking forward to seeing you there.
Please contact any of these committee members if you have questions about the reunion:
Carr Abell 434-823-4459 dya55@hotmail.com
Doris Strickler Davis 434-823-4705
Joyce Critzer Hicks 434-985-7506 joyce1938@embarqmail.com
Gay Norford Loftin 434-973-4189 kgloftin@aol.com
Mildred Morris Rohm 434-244-0214 mrohm1939@comcast.net
Eddie Shiflett 434-823-4561
Betty Tilley Thacker 434-293-6344 btilleythac@juno.com
Ann Newton Tucker 434-296-0447 sltant@embarqmail.com
PLEASE RSVP BY MAY 1, 2012 TO: Joyce Critzer Hicks
168 Warmar Road
Ruckersville, VA 22968
Check should be made payable to AHS Class of '56.
Invitations were mailed April 2, 2012