Albemarle High School Alumni Association


Classes of 1953 - 2022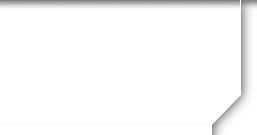 2016 ANTR Recap

2016
It is Friday the thirteenth, supposedly an unlucky day for the suspicious, but tonight it was a positive one for the Alumni and guest at Albemarle High School. It is the 5th annual "A Night To Remember" program of the Albemarle High School Alumni Association. The student organization PAL's (Patriot Athletic Leadership) is in position at 5:15 for registration and name tags. People gather in the cafeteria and you know they are enjoying themselves when it takes three request for them to find their seats. The sounds of talking and laughing of old friends and classmates is music to the ears of the person standing at the podium. Finally using three blows into the microphone, as principal Benjamin Hurt did for thirty years, worked.
Phil James, Class of 1970, gave the Invocation. It was like the hall walls were smiling after an absence for some time. Current Principal Jay Thomas welcomed everyone and commended the Alumni Association for its programs and support of the school and functions. Our Scholarship Program and Hall of Fame Program were mentioned. Introductions were made that included Albemarle County Board of Supervisors Ann Huckle Mallek (1967) and Diantha McKeel, former School Board member for many years. Three Albemarle High School principals, current principal Jay Thomas, former principal and now Assistant Superintendent of Albemarle County Public Schools and AHS principal for thirty years Benjamin Hurt.
'A Night To Remember" Planning Committee members were introduced and the names of our twenty one Albemarle High School Alumni Hall of Fame members were read and the seven present stood to be recognized.
Stan Maupin, our webmaster and Hall of Fame member, explained the function of the Albemarle High School Alumni Association website www.albemarlealumni.com and the importance of registering on the site. It is our main method of communication. Stan gave us the numbers of the different usages by members including 1,021,000 hits, 158,000 visits, 3,940 registrations of which 10% or 382 have military background, 827 deceased In Memory, 42 Class Reunions posted, 800 - 1,000 photos, 88% continue in Virginia, 72% in the Albemarle - Charlottesville area.
Keynote Speaker David Wyant, UVA Engineering graduate, past Albemarle County Supervisor, retired National Football League referee and 2014 AHS Hall of Fame inductee, told us stories and experiences as an AHS student and referee. There was lots of laughter. David expressed his thanks to Mr. Hurt and told the story of Mr. making an appointment for David to meet with someone at UVA, that is where David wanted to attend college. Mr. Hurt called David to the office, handed him his car keys, told him to go home and dress properly for an interview and told him who to see and where. As a result, David received his Engineering degree from UVA.
It'is time for the induction of the three new Hall of members.
Sandra Shifflett Allen was introduced by Charles Crenshaw. Key portions of messages received from former principals William Raines and Matt Haas were read. Willie Raines said, "Sandy was the best hire when I came to Albemarle as principal. She thought good could be better and better could be best, She not only did her job but she always exceeded expectations of the job and Her loyalty, attitude and work ethic was recognized and appreciated by all." Matt Haas said "thank you for being my best friend at Albemarle High School, As I think back on the five years we worked together, I can't help but think how fortunate I am to have been your partner, You are a true professional, you love the school, and you would do anything to support the students, staff, teachers, and administrators who worked there, Qualities include, you are never idle, you are always courteous, you do things perfectly, for my part, you humored me, You always take an idea and improve on it, You insisted that I be the best principal I could be, and you helped me be that person and What a blessing you are." Charles said, Sandy was a great help when the AHS Alumni Association was organized. Sandy, known as one not to seek attention, told of her thirty one years as office manager at Albemarle High School under four principals. Including her thirteen years at the county school office before coming the Albemarle High School, Sandy has forty four years of County service. Sandy served during the years of William Raines, Larry Lawwill, Matt Haas and Jay Thomas. She said there was an instant bond with Matt Haas and when Jay Thomas arrived, she realized the principals were getting younger and she was getting older.
Walter Lee White was introduced by Charles Crenshaw. Walter's years at Albemarle, Mesa Junior College and the University of Maryland were mentioned. His football career includes being a standout player at AHS, a Junior College All American, his receiving and rushing stats at Maryland, playing five years with the Kansas City Chiefs in the National Football League. Walter was Rookie of the Year for the Chiefs in 1975. Even though Walter only played five years , he is 3rd all time for receptions and yardage for the team.
George Foussekis, a former Lane High School and Virginia Tech star and a coach at the University of Maryland when Walter played there told us, "Walter was a good person on and off the field, comes from a great family, tough competitor, high character, successful banker, involved in community charity work and successful in NFL. At Maryland, Walter was nicknamed Sweetness."
Walter grew in Cismont. Walter told the story of he and two buddies deciding to be late for school. They had to go to the office to report in. Walter told Principal Ben Hurt they had a flat tire, Mr Hurt asked, which tire went flat? Walter said, "I knew I was finished. It was integration time, my Mother taught us to see people and not color. Everyone didn't see it the same way. Wayne Gentry and his family and Pat Spicer made us feel welcomed."
Walter called two of his friends to the front, whispered in their ear and they performed the chorus of the song "My Girl". "We had two undefeated football seasons at Albemarle." Walter also played basketball and ran track at the direction of the football coach. Walter said, "track taught me how to run. At Maryland we won back to back ACC (Atlantic Coast Conference) titles." Walter left us with some inspiration, "always look for the second chance and be ready. AIR is an important word that I leave with you, A is for Attitude, I is for Integrity, and R is for Respect."
David Wyant introduced Donald "Donnie" Wright. In 1962 Donnie was MVP everything, basketball and baseball. After a successful career in baseball, basketball and track at Albemarle and at Shenandoah College, Donnie played six years in the Pittsburgh Pirates and Kansas City Royals minor league organizations. David said, "an accident changed the direction for Donnie's future. He returned to Albemarle County to the farm. He became a scout for the Seattle Mariners baseball organization. Donnie drove the van that picked up the elderly for church. While teaching at Burley, Donnie kept a box of clothes so if a need occurred for a student, he would pull an item from the box and give it to them.
Donnie asked, "what scares you more, death, public speaking or the upcoming presidential election?" Donnie had Mr, Hurt as principal in elementary school at Greenwood and five years at AHS and as my Sunday School teacher. Donnie told us many stories and experiences playing baseball and how he started refereeing. He told us about one special game batting against AHS Alumni Hall of Fame member Bill Leatherman during their college days. It sounds like the baseball is still in orbit. Donnie talked about his humble beginning. He said, "today organic food is the thing, we were ahead of the times as everything was organic. When the plate passed your way, you had better get what you want because next time it would be empty.
Donnie returned to Albemarle High School and coached baseball for twenty years. He introduced a number of players that were present at the "A Night To Remember" program. There were more than twenty of his AHS players that played baseball in college or higher. One of those players was Steve Carter who played in the Pittsburgh Pirate organization and played some with the major league team. Another was Tony Browning whose son now plays for the AHS Varsity baseball team and Greg Porter whose twin sons play for the AHS varsity baseball team. Donnie mentioned that three guys from the Greenwood neighborhood had some success in baseball at the professional level, Steve Carter, Tommy Toms and Donald Wright.
Closing comments included an update on the Alumni Association. Including this year, we have awarded 47 scholarships totaling $46,500. Sponsoring a scholarship is a wonderful way to honor or remember someone. With tonight's inductees, the AHS Alumni Hall of Fame has twenty four members. Membership in the Association continues to grow. We now have 3,940 members.
Thank you to our event sponsors. Charlottesville Press printed our programs, Pepsi Cola Bottling Company supplied our beverages, Sam's Club supplied the snacks, DND Films - David Dillehunt (2002) is videoing this event to be shown on the local Educational Channel and Albemarle High School for the use of the facility and support.
Thank you to PAL's members, the custodial staff. Thank you for attending "A night To Remember" 2016. We hope you will be with us at "A Night To Remember" 2017. Enjoy the refreshments and drive home safely.