Albemarle High School Alumni Association


Classes of 1953 - 2022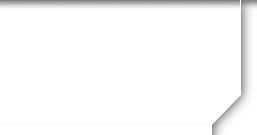 The AHS Alumni Association
The Albemarle High School Alumni Association
GOALS
The goals of the Albemarle High School Alumni Association are to promote and support Albemarle High School in its educational programs, to assist current students at AHS and to assist and increase communications among the over 25,000 graduates of the school.
The Association works closely with the administration at Albemarle and we maintain an office in the school. Several previous principals are active members of the Association and the current principal often attends our board meetings and shares in our discussions.
We help classmates stay connected by conducting events, maintaining a major website, sponsoring programs, helping with reunions, keeping classmates informed through emails about significant events, and many other ways.
We maintain one of the largest high school alumni websites in the country. It includes a list of over 25,000 graduates of Albemarle and has more than 4,000 active members on the site. We help classmates stay touch with each other, the school and the Charlottesville and Arle community. One of the most visited parts of the site is the "In Memory" section where we honor our classmates who have passed on. There have been more than 259,000 individual visits to the site by mewmbers of the Association.
Membership in the Alumni Association is a way to stay in touch with friends, classmates, and teachers, and is also a way to stay informed of the changes and happenings at AHS. All it requires is that you find your name on the Classmates Profiles page and follow the instructions to add your profile. We have over 4,000 alumni registered since our website
www.albemarlealumni.com
was launched in November 2010.
Our scholarship program is going well. To date, we have raised funds and have awarded from two to five scholarships each year at Senior Night to deserving AHS seniors. Scholarships are awarded based on need, merit, and contributions to the Albemarle community. Our scholarship funds are kept in a separate account and the only withdraw is the amounts for the scholarships presented. We work closely with the Guidance Department who distributes and collects our entry forms. Since they work with the students during their years at AHS, we request their recommendations and have a review.To date we have awarded sixty-one scholarships totaling $65,000.
REUNION PLANNING
We want to help individual classes keep in touch and plan their class reunions. With a database of more than 24,000 AHS graduates, we can be an up to date resource for all graduating classes of Albemarle High School. We hope to have a contact person from each class to work with the Alumni Association and help keep contact information current. When a class starts their planning for their reunion, the class contact person can request our latest information for their class. After the reunion, supply us with any updates and as class members update their information as changes occur, we will be ready to assist for the next reunion.
JOIN US TODAY
If you would like to join the AHS Alumni Association as a supporting member, make a donation of $10.00 or more per year to the AHS Alumni Association, you can do so by visiting the Join and Support AHS page of this website. If you would like to participate in the Associations activities, or if you have a question, contact AHS Alumni Association Chairman, Charles "Connie" Crenshaw ('58) for more information.