Albemarle High School Alumni Association


Classes of 1953 - 2022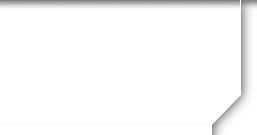 Burley High
| | |
| --- | --- |
| | Jackson P. Burley High School |
Jackson P. Burley High School is named in memory of Jackson Price Burley, a distinguished educator, church worker, and community leader. The school opened September 1951 with 26 teachers, a principal, assistant principal, secretary, two cafeteria workers, and six bus drivers serving 542 black students in grades eight through 12. The curriculum offered college and vocational courses for professional and trade careers.
Jackson P. Burley was a high school for only sixteen years, yet it changed the lives of all the students who attended. Notable programs included fine arts, science and math, athletic teams, art club, debate team, Future Farmers of America, and chorus. Burley students went onto colleges, opened businesses, and joined the world of work.
Jackson P. Burley High School is also significant for the role it played in the history of Charlottesville's schools during the time of integration. Prior to 1950, there were three high schools for black students in Charlottesville and Albemarle County, including Esmont High School, Jefferson High School and Albemarle Training School. With the opening of Burley High School, they were combined into a single high school that served all the black students in the area. Following the integration of all city and county schools, a process begun in 1959 when Lane High School was integrated under court order, Burley closed its doors as a black school in June 1967.
Inscription on Burley History Plaque:
A history of Burley High School can be found on the African American Historic Sites website and a site dedicated to preserving the history of the school's athletic accomplishments can be found at The Burley Varsity Club.