Albemarle High School Alumni Association


Classes of 1953 - 2022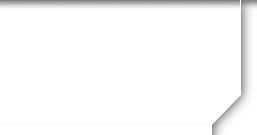 Class of 1958's 60th
CLASS OF 1958 ANNOUNCES 60TH REUNION
....... and invites classes 1954 - 1960!
The Albemarle High School Class of 1958 is celebrating our 60th reunion this year. The reunion will be held on the weekend July 20-22 at the Holiday Inn on Emmet Street across the street from where the Ridge Drive-In was in our day.
Our Reunion Planning Committee thought it a good idea to invite classes we associated with most in sports and other school activities, and we are including classes from 1954 through 1960.
Help us out - invite all your friends from the Classes of 1954 through 1960!
SCHEDULE AND DETAILS
Friday, July 20th - 5:00 PM
A hospitality room will be available at the Holiday Inn for those wishing to socialize and renew friendships.

* Saturday, July 21st - 4:00-6:00 p.m.
Social mixer
* Saturday, July 21st - 6:00-11:30 p.m.
Dinner, followed by a brief program
Sunday, July 22nd : 9:00 a.m.
Breakfast at Holiday Inn in the Madison and Monroe room (Cost paid by individuals attending.)
* Cost for Saturday night is $50 per person
RSVP
Your response is needed by June 01, 2018, in order to have an exact count for hotel accommodations and planning number of meals. Early registration is appreciated. TO let us know you are coming, or if you have any questions, please contact Charles Terry by email charlesscottterry@embarqmail.com.
Please send your remittance payable to: AHS Class of 1958 to:
Charles Terry
128 Deerwood Road
Charlottesville, VA 22911
OVERNIGHT ACCOMMODATIONS
Those who wish to stay overnight at Holiday Inn can make their reservations by calling 434-977-7700.