Albemarle High School Alumni Association


Classes of 1953 - 2022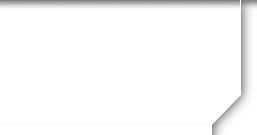 Major Themes & "Lessons"
Mr. Hurt was principal at Albemarle for 30 years. During that time, more than 10,400 students graduated from Albemarle - and he remembers everyone of them! When we planned "A Night to Remember", we wanted to collect our memories of Mr. Hurt and share them with him.
We expected lots of stories of his unbelievable memory and of interactions at reunions and other events in the 27 to 57 years since we last had him as our principal. What we did not expect were the hundreds of stories of kindness, inspiration, encouragement, help and caring that we received.
We realized that we had uncovered a story that had never been told!
What we thought would be a scrapbook for Mr. Hurt turned into a book that has lessons for all of us, and the scrapbook turned into 215 pages that we think should be shared. We found there were some common themes among the memories.
During "A Night To Remember," former students from each of Mr. Hurt's four decades introduced and gave examples of each of the following themes shared by some of "Mr. Hurt's 10,000 Memories."
He taught us common sense lessons we use every day.
He was there when we needed someone.
He taught lessons that have lasted a lifetime.
He made us who we are today.
He made us fell safer - and better.
There are many sides to Mr. Hurt.
A summary of the major themes is included below followed by some photos of our presenters. (Click on a picture to enlarge it or start the slideshow.)
Clcik on the double arrows to switch between pictures at your pace.