Albemarle High School Alumni Association


Classes of 1953 - 2022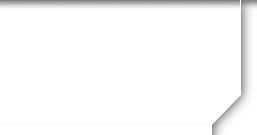 Bill Leatherman '58
BILL LEATHERMAN - '58
INDUCTED IN BRIDGEWATER COLLEGE HALL OF FAME
BRIDGEWATER COLLEGE – Former Bridgewater College men's basketball coach Bill Leatherman highlighted a list of four selections for induction into the school's Athletic Hall of Fame on Oct. 14, 2011 during the schools Homecoming activities.

Hired in 1985, Leatherman led the Eagles to the Old Dominion Athletic Conference regular-season title in his second season. A year later, to the 1987-88 ODAC championship, earning the college's first-ever NCAA appearance in any sport. Leatherman (335-262) retired in 2008 with the most wins for a men's basketball coach in Bridgewater College history. Following the ceremony, former players rented the Staunton Country Club for a reception for their former coach.
Bill Leatherman was also inducted in the Ferrum College Hall of Fame in 1998. Played guard on the basketball team and pitched for the baseball team during his two years at Ferrum. Named All-Conference for basketball 1964. Earned Bachelor of Science degree in physical education from Milligan College and a master's degree in physical education from Lynchburg College. Two trips to the NCAA basketball tournament, one each as an assistant coach with James Madison University and as head coach for Bridgewater College. Active in the community as a member of Asbury United Methodist Church and as a Little League and American Legion baseball coach. Operates basketball clinics for area elementary school, city and county recreation departments, and the All-Star Basketball Camp for boys and girls. Served as part-time scout for the Major League Cincinnati Reds baseball organization.