Albemarle High School Alumni Association


Classes of 1953 - 2022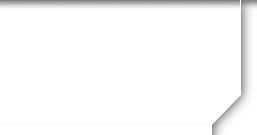 Free membership
Your Membership Is What We Need Most - And Its Free!
Just Fill Out Your Profile To Join!
Our membership levels recognize all of the contributions made by thousands of Albemarle classmates who participate in the Association.. The Alumni Association is all about making connections and we think of anyone who fills out their profile as a "member". Just look up your name in the AHS Alumni Profiles section and sign up today.
WE NEED YOUR HELP TO SUPPORT OUR PROGRAMS
To See A List of Alumni Associaiton Programs and Activities, Visit The Following Pages
Supporting Membership
Sponsorships
While the Association is staffed by volunteers, it does cost money to maintain the website and support other ongoing activities of the Association. More than 300 alumni have made financial commitments to help cover those expenses. To recognize the generosity of these friends of AHS, we have developed a tiered membership program that includes levels based on participation.
The program was designed to recognize two important factors:
It is critical to have broad based financial support that involves many members because it ensures that many alumni are involved in our activities,
It is also important to show our appreciation to the alumni who make a more substantial and regular contributions to the Association.
Support AHS and the Alumni Association at a level that fits your circumstances:
Annual Membership Levels

Minimum Donation

Red and Blue Member
$10.00
Booster
$25.00
Sustaining Member
$50.00
Annual Sponsorships - For more information Click Here
Bronze
$100.00
Silver
$250.00
Gold
$500.00
Patriot
$1,000.00
Scholarships - For More Information Click Here
You can pay online below or mail your check to
The AHS Alumni Association
c/o Albemarle High School
2775 Hydraulic Road
Charlottesville, VA 22903.
These Links will take you to PayPal, but you can use your credit card. Just look for the link on the form.
* * Special recognition to three Alumni Members for their time invested in making our website a success - Stan Maupin "67, Bonnie Sandridge Little "67 and Charles Scott Terry "58. Their contributions cannot be measured in money. Charles Crenshaw