Albemarle High School Alumni Association


Classes of 1953 - 2022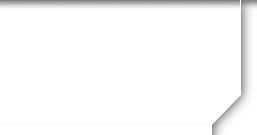 2019 Scholarships
Albemarle Alumni Association Scholarship Program
2019 Scholarships
The Albemarle High School Alumni Association had another very successful year with its Scholarship Program.
The Association awarded 9 scholarships ranging from $1,000 to $5,000 for a total of $14,000 at the Albemarle High School Senior Awards Night Program in May 2019. Thank you to those who contributed to our scholarship fund. Your support makes these scholarships possible.
Since being organized in the Fall of 2008, the AHS Alumni Association has awarded 74 Scholarships totaling $79,000. Our goal is to continue building a strong Scholarship Program.
EMMA ABRAHAM
$1,000 - Attending University of Virginia
In Memory of Virginia Dofflemyer
By daughter Martha Dofflemyer Clarke (1966) & Family


WILL EVANS
$1,000 - Attending Manhatten School of Music
In Honor of Gregory Thomas by AHS Alumni Band Members

ALAINE FERRALLI
$1,000 - Attending James Madison University
In Honor of the AHS Class of 1958
By an unnamed member of the Class of 1958

ARIANNA JONES
$5,000 - Attending Tisch School of the Arts at New York University
In Memory of Nick Smith (AHS 2008)
The Nick Smith Theatre Scholarship
By Grandmother Shirley Smith

ISABELLE KRESS
$1,000 - Attending University of Virginia
In Honor of AHS Alumni Association Scholarship Contributors
By AHS Alumni Association

IRELEIGH O'MALLEY
$1,000 - Attending Virginia Commonwealth University
In Memory of Mr. Benjamin F, Hurt, AHS Principal 1954 - 1984
By AHS Class of 1958

SHEMAR POWELL
$1,000 - Attending Old Dominion University
In Memory of Benjamin Hair by Mother Brenda Graves
Hair AHS 1968) & Father Gordon Hair
Thru the Charlottesville Area Community Foundation

HAILEE SILLET
$1,000 - Attending Longwood University
In Memory of sons, Scott & Kent Carr
By Mother Iris Tomlin Carr (AHS 1956)

TIMOTHY SMITH
$2,000 Attending Virginia Tech
In Memory of John Walker Massie & Florence Dillener Massie
by Daughters Barbara Massie Mouly & Rebecca Massie Lane