Albemarle High School Alumni Association


Classes of 1953 - 2022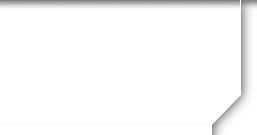 Greg Thomas - Band Director
Albemarle High School Band Director Receives Jazz Society's
Artist Educator of the Year Award
(ALBEMARLE COUNTY, Virginia) - This past Sunday, December 12, the Charlottesville Jazz Society presented Albemarle High School Band Director Greg Thomas with the 2010 Annual Artist Educator of the Year Award. Mr. Thomas was selected as this year's recipient not only for the great impact he has had in promoting Jazz throughout the Charlottesville area, but also for his contribution to our native music of Jazz as a mentor and educator of young people.
Recognized by the Charlottesville Jazz Society for his unrivalled guidance in leading his students and dedication to bringing joy into the lives of many people through teaching, Mr. Thomas now joins the ranks of previous award recipients, George Melvin and John D'earth.
In celebration of Mr. Thomas' accomplishments, Albemarle County Superintendent of Schools Dr. Pamela Moran remarked, "Greg is a role model for his peers and a mentor for our younger generation music educators."
The Charlottesville Jazz Society will continue to provide Mr. Thomas master class opportunities, by which world class musicians bring their experience and talent into the classroom, exposing students to the beauty and unique nature of Jazz. For more information about the Charlottesville Jazz Society, please visit http://cvillejazz.org/ .
###
Thursday, December 16th, 2010
CONTACT: Jay Thomas, Principal, Albemarle High School
PHONE: 434-975-9300

434-975-9300