Albemarle High School Alumni Association


Classes of 1953 - 2022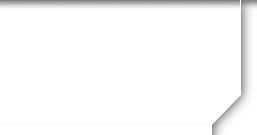 Mary Martha Dofflemyer Clarke
Profile Updated:
June 1, 2022 | | |
| --- | --- |
| Residing In: | Highlands Ranch, CO USA |
| | |
| --- | --- |
| Spouse/Partner: | Ed Clarke - deceased 4/26/22 - he died in Martha's arms; and 1st spouse, Walter Baugh, deceased 1981 |
| | |
| --- | --- |
| Occupation: | Retired Speech Language Pathologist (Spouse retired P & G) |
Children:
Philip A. Baugh, born 1974 and deceased 4/4/22) Children - Chase (2006), Lexi, (2008), and Eden Elizabeth More…(2011)
Michael R. Baugh, born 1976; spouse - Claire;Child - Elliot (2009)
Sharon O. Richmond, born 1980; spouse - Bret; Child - Lily (2013), Maddie (2016). Son Phil surrendered to his battle with brain cancer after Covid-induced pneumonia. He died in Mom's and sister's arms.
Yes! Attending Reunion
Comments:
I graduated from UVA; received my Master's from UMD; worked as a speech-language pathologist in the D.C. and MD area; moved back to N.VA; and my husband died in 1981. Then, I moved back to Charlottesville for two years; remarried; moved to N.J.; 15 years later divorced; and moved to Ohio. After my first husband's death I went into the management of long-term care and home health rehabiltiation. In Ohio, I very happily remarried in 1999 and took early retirement from management to my new life! We travel nationally and internationally extensively and we enjoy working in many volunteer capacities to help others. I am now in Illinois a great deal to support my son, Phil, and his family of three children (8 and younger) as we all deal with his sudden onset illness November 1, 2014 of a brain tumor, subsequent surgery, and recovery. He does have low-grade brain cancer. He is being treated at Duke by world-renowned physician, Dr. Henry Friedman. My son is dealing with it with an amazingly positive attitude that is inspiring all he comes in touch with. Prayers and positive wishes are deeply appreciated! We are now 10 months into my son's health challenges and he continues to do very well and is constantly improving though he still needs speech therapy. He inspires all he meets - especially fellow cancer patients to positivity and hope!
Tell us a favorite memory or story from your days at AHS.
My funniest memory is being chased around Mrs. Hurt's Home Economics class by another student with the vacuum cleaner and also in that class working with a special ed student to make a cake and having that student add the wax paper that the ingredients were measured onto while I held the electric beater.
I also remember all my broken fingers while playing J.V. Basketball and having to be in a typing class for special ed students because my progress was somewhat hampered by 5 broken fingers in one season.
How did you hear about this website?
Email from Website
Colleges Attended?
Undergraduate: Longwood and UVA
Post Graduate: University of MD
Do you want to help plan and organize your reunion.
Yes, I am, or have been, involved in planning our class reunion.
Mary Martha's Latest Interactions