Albemarle High School Alumni Association


Classes of 1953 - 2022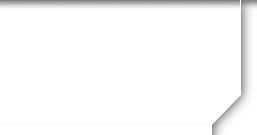 Nancy Lee Yowell Kozub
Profile Updated:
January 10, 2011 Yes! Attending Reunion
Comments:
After graduating from AHS, I attended U.Va. Because I was the daughter of a professor, I was allowed to attend the College of Arts and Sciences. I received my B.A. in French from U.Va. in 1968, two years before U.Va. became officially co-ed. After graduation, I marrried and moved to Richmond where I taught French at Hermitage High School (Henrico County) and at the University of Richmond. Single again, I returned to Charlottesville in 1974, went back to school and got my M.Ed. in Counseling. I decided I preferred teaching to counseling so for the next 30+ years I taught French and Spanish, mostly in the Albemarle County Schools. I also taught and was Guidance Counselor at The Covenant School for 2 years. Retiring in 2008 after 38 years in the classroom, I now fill my time with numerous volunteer activities, French conversation groups, spending time with my 2 middle school nieces, and generally doing what I want when I want!!
Tell us a favorite memory or story from your days at AHS.
During my sophomore, junior, and senior years, I was the accompanist for various school choirs. On the morinng of the Spring Concert my senior year, I was sitting in my U.S. Government class when I noticed that my hands and arms were covered with red spots. I turned to my best friend, Lynn Mallory, and showed them to her. She said, "They're all over your face too." I went to the student teacher and showed him my spots. He looked scared to death and sent me to the nurse. She said it looked like German measles and called my mother to come get me. We went to the doctor who confirmed the diagnosis. I told him I was supposed to play the piano for the high school choir concert that night. His answer was that it was fine for me to go as long as there were no pregnant girls in the choir!! In 1964 that was not a problem, so I played for the concert, red spots and all!
How did you hear about this website?
Call or letter from a friend or classmate.
Nancy Lee's Latest Interactions
Nancy Lee's Photo Gallery