Albemarle High School Alumni Association


Classes of 1953 - 2022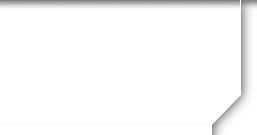 In Memory
Teresa Mae Crenshaw (Bigler) - Class Of 1962
"To Teresa's Friends and Acquaintances:
This is written by a longtime friend of Teresa who helped her with living and medical arrangements for the last few years. Teresa passed away about 5pm Wednesday, 12/21 at INOVA Fairfax Hospital while in Hospice/Comfort care.
From October 2016 until just recently, she had lived in "The Virginian", on the assisted living floor in a retirement home in Fairfax, VA. She had been able to negotiate most living challenges until recently. When she got COVID around November 20, this caused a very severe change in her mobility and health. She had received the two vaccine doses and three boosters. Sadly, there was no quality of life left for her after her illnesses.
I would like to honor Teresa's life with a few facts about her life. Teresa lived a full life until the end. She became a valued member of several groups. About her:
Family, Work and Education:
- She was the youngest of nine. She grew up in the Charlottesville area. Her siblings lived much-varied lives with notable achievements and families.
- She was hired by the Department of Army in the Charlottesville area in 1964and later transferred to the Washington area.
- She earned college degrees by going to school at night for years, including a master's degree in business from American University.
- She transferred to the Office of the Secretary of Defense, Intelligence Directorate, and managed a challenging portfolio of defense agencies, budgets for $ billions and very important national goals for about 10 years.
- She retired from government service in 1999.
Social and Sports:
- She played co-ed softball for many years in Charlottesville and Northern Virginia.
- She took up bridge and participated in local twice-a-week bridge games for years.
- She expanded her sports interests by taking tennis lessons from Fairfax County and Burke Racquet Club and played fall/winter/ subscription tennis at the Burke club.
- She joined the Ski Club of Washington DC (SCWDC) in 1991, which had 7,000 members at that time, and attended many of its Saturday night tennis parties, tennis weekends & longer trips, and social events.
- In the time she played SCWDC tennis, she attended and sometimes served as trip leader/assistant for trips that had from 40-80 participants: Destinations like (camps) "Wohelo (PA) & Timber Ridge (WV); resorts: Wintergreen (VA) & Tops'l (FL)." This involved planning the event's activities, recruiting others to help, collecting all monies, and filing a financial report.
- She served as a key co-manager for the SCWDC's popular Sunday Instructional Tennis Program for 10 years (200+ participants). She received SCWDC's (high recognition) Gold Award for these volunteer efforts.
- She hosted an annual Christmas gathering beginning with her federal retirement for 30 friends, inviting her former Office of Secretary of Defense (Intelligence Directorate) office members, plus friends from weekly bridge sessions, and tennis players from friendships that began at Ski Club of Washington DC (SCWDC) tennis events.
- She completed the 4+mile Chesapeake Bay Bridge run in 2001!!!! (Photo available, her crossing the finish line)
- Teresa lived a life of purpose, giving & receiving, and achievements. She will be missed.
By Bill Johnston, her longtime friend, beginning 1992".