Albemarle High School Alumni Association


Classes of 1953 - 2021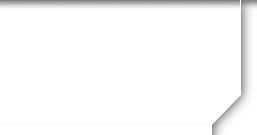 Join & Support AHS
Support The AHS Alumni Association
SUPPORT AHS!
Three Ways to Support Albemarle and Your Alumni Association…
- ?Membership
- Sponsorships
- Scholarships
Sponsors Help Fund Special Projects and Support Association Growth
The generosity of our sponsors supports a number of very special projects as well as the growth of the organization.
Establishing an Albemarle High School Alumni Hall of Fame

Hosting more than 600 AHS alumni for "A Night To Remember" honoring Mr. Hurt

Publishing "Mr. Hurt's 10,000 Memories" – a 215 page book of memories

Future projects

Alumni weekend

Surveys

Additional memory books
Scholarships Go Directly To Deserving AHS Seniors
Every year, the Alumni Association awards scholarships to deserving AHS seniors. For more information, visit the Scholarships page of the website.