Albemarle High School Alumni Association


Classes of 1953 - 2017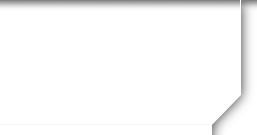 In Memory
R. Ben Turner
Mr. Robert Benjamin Turner, 44, of Shadwell Estates, Keswick, Virginia, died Friday Aug. 19, 1977. He was born November 12, 1932 in Weldon, N.C., son of Mrs. Eva Andrews Turner Keith of Norfolk, Va., and the late Isaac C. Turner. In addition to his mother, he is survived by his wife, Margaret Gooch Turner, one son, Gordon Blair Turner and one daughter, Miss Paige Katherine Turner of Shadwell Estates. Mr. Turner is also survived by two brothers, Cleaton I. Turner of Virginia Beach, Va., Charles Turner, Hanford, Ca., and one sister, Mrs. Nora Edwards of Houston, Texas.
Mr. Turner has been with the Albemarle County school system since l958, having served as English coordinator in recent years. He received his BA and MS degrees in education from the University of Virginia and served during the Korean conflict in the U.S. Army in 1955 and 1956.Turner has served as organist and choir director for various churches in the area. He was a member of the National Council of English Teachers and Grace Episcopal Church at Cismont.
Funeral services will be held at 2 p.m. Monday from the Grace Episcopal Church in Cismont with interment in the church cemetery with the Rev. Stuart H. Henderson officiating. The family requests that contributions may be made to the Grace Episcopal Church Memorial Fund. Hill and Irving Funeral Home is in charge of arrangements.
Information submitted by Sam P. Clarke.