Albemarle High School Alumni Association


Classes of 1953 - 2022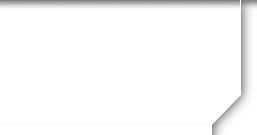 Class of 1973's 50th Reunion
50th Reunion!
The '73 Reunion Committee is pleased to announce we are having a dinner/dance at Aroma's Cafe located in Fontaine Research Park on August 5th at 6:30 pm. There will be a variety of appetizers, a cash bar, and a buffet dinner. We will have a DJ keeping the music going and you can make requests. The cost is $73 per person. If there are any funds leftover after paying the bills, that money will be donated to the AHS Alumni Association Scholarship Program. If you cannot attend the dinner and still want to donate to the Scholarship Program, we will be glad to receive your funds and send it to the Program.
Appetizers
Cheese & Charcuterie Board
Grilled Chicken Skewers
Shrimp Cocktail
Hummus and Pita
Stuffed Grape Leaves
Ham Biscuits
Entrée
Aromas Roasted Chicken
Green Salad
Basmati Rice Pilaf
Classic Baked Macaroni and Cheese
House Baked Beans
Dessert
Fresh Fruit
Chocolate chip Cookies
Please print and complete this form . Include it with your check made payable to Class of '73 Reunion. Mail to Class of '73 Reunion, 924 Lyndhurst Rd, Waynesboro, VA 22980. We are also opening this function up to the Classes of '71, '72 and '74. Make your plans and get your check in by July 15th to reserve your spot!!!
Reunion Committee for 1973