Albemarle High School Alumni Association


Classes of 1953 - 2017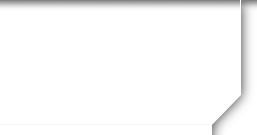 In Memory
Daniel Chapman Rorrer - Class Of 1960
Daniel Chapman Rorrer, 71, of Stanardsville, Virginia, passed away on Friday, March 15, 2013, at home after battling cancer over the last year.
He was born on December 15, 1941, in Albemarle County, near Crozet, Virginia, the son of the late Samuel Adolphus Rorrer and Myrtle Barnett Rorrer.
He was also preceded in death by a sister, Maude Rorrer Gibson; and 12 half brothers and half sisters.
He is survived by his loving wife of 22 years, Judith Ackerman Rorrer; sisters, Emily Frances Rorrer Wood Coffey and Russell of Winter Haven, Florida, Doris Dean Rorrer Swenson of Stanardsville, Virginia, Phyllis Barnett Michau and Danny of Staunton, Virginia, and Lucille Barnett Switzer of Clifton Forge, Virginia; a brother, Linwood Mason Barnett and Alice of Crozet, Virginia; a devoted niece, Carolyn Wood McMillen of Charlottesvville, Virginia; nieces, Rebecca Wood Andrews and Heidi Gibson Hyden, both of Florida, Leisah Swenson of New York, Deanna Gibson Flanagan of South Carolina, Barbara Garrison Kastner of North Carolina, and Shelia Switzer Reed of Virginia; nephews, Eric Swenson of California, Mark Garrison and Charles Barnett, both of Virginia. He is also survived by stepchildren, Roxie Gibson, Robert Mawyer, Crystal Collins, Michael and Troy Mawyer.
Dan attended Albemarle High School and was a member of St. Paul's Ivy Episcopal Church. Dan enjoyed his retirement having worked at Basic-Witz Furniture, Morton's, Boar's Head Inn, Farmington Country Club, VDOT in Greene County and Wal-Mart. Dan was a sweet, loving, caring, hard-working person and everyone was his friend. In his words "I am a tough old country boy"! His dear wife and working in his flower beds were his pride and joy. And, Sister "do not dead head my roses"!
A memorial service will be held at 11 a.m. on Friday, March 22, 2013, at Grace Episcopal Church, 97 Main Street, Stanardsville, Virginia, with the Reverend Jane D. Piver officiating, assisted by Chaplin David Flack of the Hospice of the Piedmont. A private interment will be held at Rock Gate Cemetery, Crozet, Virginia.
Memorial contributions may be sent to Feeding Greene Food Pantry, P.O. Box 13, Stanardsville, VA 22973-0013; Greene Alliance of Church/Community Efforts (GRACE), P.O. Box 513, Stanardsville, VA 22973-0513; or Hospice of the Piedmont, 675 Jefferson Parkway, Suite 300, Charlottesville, VA 22911-8618 www.hopva.org.
Condolences may be sent to the family online at www.andersonfuneralservice.com.

Published in the Daily Progress on March 20, 2013